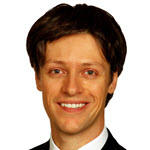 Reto Gygax, MBA'13D
President
Reto is a partner of VIALEX Attorneys at Law with offices in Zürich, Berne and Lugano, a company he co-founded in 2015. He has been working in the legal industry since 2008 and his practice focuses mainly on domestic and international litigations, negotiations, transactions, as well as risk management and legal advice in regulated industries. Prior to this he worked for 10 years as an entrepreneur in international IT consulting and project management, focusing on enterprise strategy, software management, and event organization, with projects in North and South America, Asia, Africa and Europe. Reto is Swiss and lives in Zürich with his wife Martina and their daughter Rosa.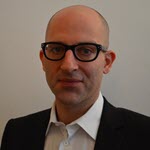 Matthias Frieden, MBA'05
Matthias Frieden is an independent start-up and angel professional. He is coach of the international business angel network Go Beyond Ltd. and currently working on his own venture. Matthias has worked for Zurich Financial Services in a number of senior management roles, most recently as Global Head Risk & Technology Office. Prior to earning his MBA from INSEAD in Fontainebleau/Singapore, he was business editor for a Swiss daily newspaper. Matthias is Treasurer of the Swiss INSEAD alumni association and member of the respective Zurich chapter committee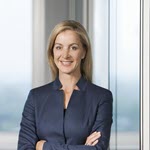 Dorothée Deuring, MBA'96
Dorothée is a Member of the Board of Directors of Röchling. She is a mergers & acquisitions specialist for the pharmaceutical, diagnostics, chemical and consumer goods industry and has worked on both, the corporate as well as the investment banking side. She was Head Europe of the Corporate Finance Group at UBS and has served Sal. Oppenheim Investment Banking as Head Healthcare/Chemicals M&A. Previously, she was with F. Hoffmann-La Roche in Basel as Vice Director of Corporate Finance Mergers & Acquisitions, where she was responsible for the execution of strategic buy and sell transactions for both, the pharmaceutical as well as the diagnostics division. Right after her INSEAD MBA in 1996, she served as a consultant for McKinsey's pharmaceutical practice in Zürich. Dorothee is a biochemist with a Master's degree from Université Louis Pasteur in Strasbourg and a former researcher with the Centre National de Recherche Scientific.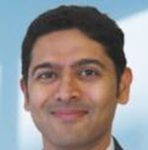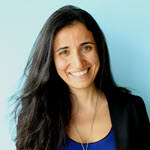 Cyrille Ghorayeb, MBA'13
Cyrille Ghorayeb is currently working at Johnson & Johnson in the Procurement team (Consumer EMEA) External Manufacturing. She is accountable for performance and value delivery of the category she is leading. Prior to that, Cyrille was working at Unilever, where she was designing and deploying Global Manufacturing tools used by sites in different clusters/categories and supporting the factories to drive continuous improvement strategic initiatives.
Prior to earning her MBA from INSEAD in Fontainebleau/Singapore, Cyrille was the co-founder of a startup that provided civil and electromechanical services, managing and leading projects End to End (design to execution). Cyrille gained a Bachelor and Maters Degree in Electrical and Mechanical Engineering from the Ecole Superieure d' Ingenieurs de Beyrouth in Lebanon and is currently a member of the INDEVOR Global Impact Network ExCo (MENA Lead / Europe Co-Lead,)