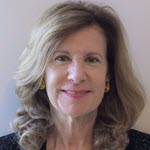 Brigitte Reverdin, MBA'81
President IAF Switzerland
Brigitte Reverdin, Founder, MARKETrends Family Office provides independent strategic advice to entrepreneurs and families. Before that she had an international career in banking and finance. Brigitte is a board member of AB Science, Paris (pharmaceutical company) and served on the board member of Triskel Integrated Services SA (pharmaceutical consultancy), Puilaetco Suisse SA. (Private Bankers), and Enterprise IQ (business analytics). She is President of the International Advisory Board of the International Museum of the Reformation in Geneva. She holds a BA in Political Science from Skidmore College (NY) and a Certificat d'Etudes Politiques from L'Institut d'Etudes Politiques de Paris. She is a Swiss citizen and has two sons.