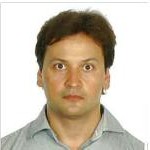 Marc Galin, MBA'99J
President Basel Chapter
Marc has an extensive experience in business aviation spanning engineering & product development to strategy, marketing, product & program management. A graduate of McGill university in Mechanical (B. Eng '93) and Aerospace Engineering (M. Eng `97), he worked for Bombardier, Aeroplan (Air Canada), RUAG, and now Jet Aviation. A Canadian, he now resides and works in Switzerland for the last seven years. He is President of the Basel INSEAD Alumni Chapter since the beginning of 2013.
Monika Naef, IEP F/S'02 D
Steven Morales, GEMBA '10
Steven, originally from Pasadena, California, was director of U.S. Equity Investments at Bankia Asset Management since 2001, where he managed Ultra High Net Worth client and institutional portfolios with macroeconomic views and proprietary quantitative long/short investment strategies, helping one fund into a U.S. top 10 performance ranking in the Large Cap Growth category. After studying Economics and Mechanical Engineering at U.C. Berkeley in 1991 Steven began his career in corporate finance at Montgomery Securities.  At Merrill Lynch, he initiated and promoted the Technology Investment Group as a technology product specialist.  In Spain, Steven took on the role of Head of European Equities, a strategic initiative to expand the footprint of a leading privately held Spanish financial group, later passing to the Asset Management division as Global Equity Fund Manager. Steven has been President of Berkeley Alumni Spain since 2008.  In his spare time, he organizes equestrian events via a recently founded firm in Basel, BlackRoc Polo and plays tennis, knees and lungs permitting.

Matthias Schneider, MBA'98D
Matthias is a strategy consultant with IMS Consulting Group, with over 15 years experience in consulting and the pharma and healthcare industry. Prior to joining IMSCG he raised CHF 2m and set up a healthcare company, hiring 12 physicians and paramedical staff. Matthias has an MBA from INSEAD and a European Masters in Management from ESCP Europe (Oxford/Madrid/Paris). Since 2005 he lives in Basel with his wife and two children.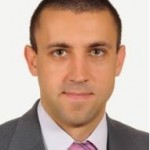 Radoslav Vasilev, MBA'12J
Radoslav is experienced in project management, corporate finance, marketing and business development. He started his career at KPMG, the global accounting firm, and spent four years leading financial audit, due diligence and interim management engagements across a variety of industries spanning from industrial goods manufacturing to utilities, from real estate development to airport operation, tourism and hospitality. During this time, Radoslav started his own renewable energy investment company and developed a project for wind and solar power plant. After KPMG, he joined Honeywell International where he helped the company assess its commercial, operational and financial performance, its regulatory compliance and risk management practices. At the same time, Radoslav also served as a marketing and finance advisor to a couple of start-up companies. After completing his MBA, he joined Abbott Laboratories in Switzerland where he currently holds a position within the established pharmaceuticals business and manages division-wide projects in the areas of profitability improvement, resource allocation, new product introduction and geographical expansion. Radoslav has personal interests in the areas of renewable energy, sustainable development, macroeconomics and foreign policy. In his spare time, he enjoys playing volleyball and swimming