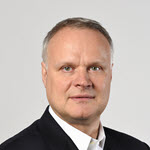 Alessio Ascari, MBA'94J
President Ticino Chapter
Alessio is a digital health entrepreneur and an advisor in telecommunications and digital health in Europe and in emerging markets. Most recently he founded and led AMICOMED SA that developed and markets an innovative digital service to manage blood pressure, and has been engaged in several other entrepreneurial initiatives. Prior to this he worked for almost twenty years in McKinsey & Company where he served telecommunications and high tech clients around the world on multiple dimensions and spearheaded new initiatives on the impact of technology, from the potential impact of smartphones to latest by founding and leading globally the Firms' Global m-Health initiative. He holds an MBA from INSEAD in Fontainebleau (Henry Ford prize) and a Master's degree in Engineering from Politecnico di Milano.