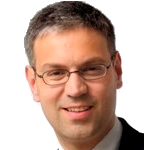 Aleks Ruzicic, MBA'
Healthcare Club President
Partner, Executive Insight – Healthcare Consultants, Zürich
Aleks graduated with an MBA for INSEAD in 1997 and has been involved in the Swiss alumni community since 2005, e.g. as member of the Swiss Committee, President of the Swiss Healthcare Club. Aleks is also a co-founder and vice-president of the INSEAD Healthcare Alumni Network. After graduation from University of Zürich with a Master of Science in Chemistry, he has worked almost 20 years in consulting, starting at McKinsey & Company in 1994. Since 2000, he focused exclusively on the healthcare/life sciences sector at Elsevier MDL, Roland Berger Strategy Consultants and IMS Consulting Group. As a Partner at Executive Insight, a specialist healthcare consultancy that supports (bio)pharmaceutical companies to successfully prepare, launch and commercialize their products, he advises international pharmaceutical/biotech, medical devices and other companies in the healthcare sector on strategic and operational topics, particularly in the commercial area. He has published his insights continuously in a series of reports and articles.
Laurent-Dominique Piveteau, MBA'01D
Healthcare Club Vice President
COO, Debiotech SA, LausanneLaurent-Dominique graduated with an MBA from INSEAD in 2001 and has been involved in the Swiss alumni community since 2004 as a member of the Geneva Chapter and vice president of the Swiss Healthcare Club. After graduating from ETH Zürich with a Master of Science in Physics and obtaining his PhD from the University of Fribourg, he worked as a research scientist at the Massachusetts Institute of Technology. Passionate about scientific and medical innovation and its transformation into commercial products, he then worked in a French biotechnology start up as head of scientific marketing and at EPFL in Lausanne in charge of establishing partnerships with industry for the School of Life Science. He is currently COO of Debiotech SA, a company specialized in the development of innovative medical devices, where he follows projects in the fields of diabetes, nephrology, vaccination and cardiology. 
Arul Ramadurai, MBA J'05
Healthcare Club
Vice President, Business Head, Hematology for Shire Pharmaceuticals, Munich
Arul has been active with INSEAD for a decade and has moderated several events for the Healthcare Club. He has a 19-year career as a business leader, coach and negotiator in the biotechnology, pharmaceutical and oil & gas industries, having worked at pharmaceutical giants such as Novartis, where he led Marketing & Sales, Technical Operations & Supply Chain teams in several countries as well as small to mid-size enterprises such as ExcellGene SA, a cutting-edge R&D business specialized in creating Biosimilars, where he served as CEO. Arul speaks six languages and is a Chemical Engineer.