INVITATION 30 Mar, 2023 State of the Private Equity Industry, Zurich
IPEC, Zurich

/

18:00

-

21:00
Dear Alumni and Guests,
You are invited to an evening conference about Swiss private equity, hosted by the INSEAD Private Equity Club (IPEC) on 30 March 2023 in Zurich.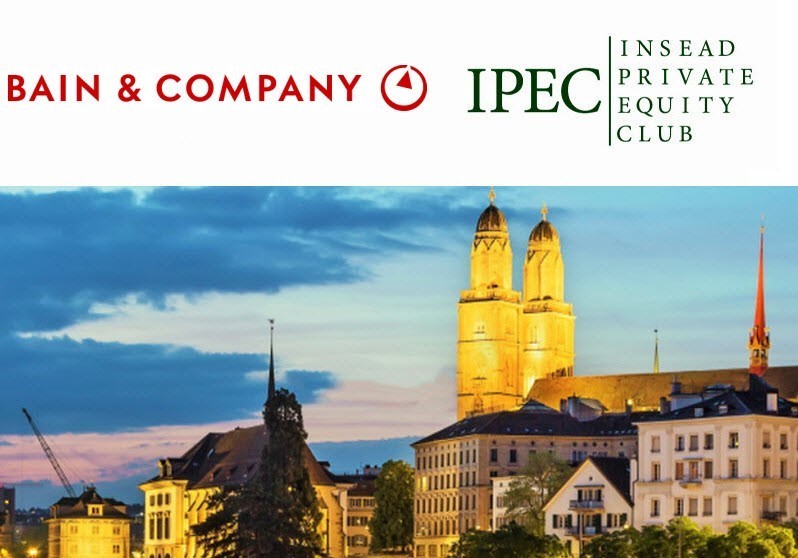 State of the Private Equity Industry
Thursday 30 March, 2023, Zurich
After many years of prosperity, growth, high valuations, and seemingly limitless funding, private equity now faces serious challenges from geopolitical uncertainty, inflation, and rising interest rates. Higher rates increase not only the cost of borrowing but also the cost of equity, driving down valuations. Moreover, as fixed income becomes more attractive again, large investors may think twice before entering new private equity commitments.

For the fourth time since 2016, four leading PE professionals will provide INSEAD alumni and guests with valuable insights. Rolf-Magnus Weddigen, MBA'92D, and Moritz Vielhauer, both from Bain & Co.'s private equity practice, will present the current state of the industry and outlook for the future, followed by a panel discussion with Bilge Ogut of Partners Group and Natalie Sediako of LGT Capital. We will then have the opportunity to network over drinks and a standing dinner.
Speakers
Panel

Key Facts
Programme
18:00 Welcome
18:30 Start presentation of Bain
19:00 Panel, Q&A
20:00 Dinner & Networking 
When: Thursday 30 March 2023 18h30
Where: Zunfthaus zum Meisen, Münsterhof 20, 8001 Zürich
Tickets: Early bird discount – register by Tuesday 14 March: CHF 35 NAA members (paid-up) // CHF 65 non-member alumni and guests
Regular price – after 14 March: CHF 45 NAA members (paid-up) // CHF 75 non-member alumni and guests
Registration: https://www.xing-events.com/OIELZEH
INSEAD Alumni Association Switzerland
Martin Spirig, MBA 06J, IPEC President
Reto Gygax, Zürich Chapter President
Richard Bissonnet, MBA'81, IPEC Switzerland Committee
Théodore Sarasin, MBA'21J, IPEC Switzerland Committee
events@insead.ch