24 May Swiss IWIB Role Model Series: Bas van Buijtenen, LTS AG, & Amira Ghozali, Aptar Pharma
IWIB INSEAD Women in Business
/
18:00
Dear Alumni, 
You are invited to the next IWIB event featuring Bas van Buijtenen and Amira Ghozali. They will share how trust and strong mentorship allowed Amira to initiate a company wide D&I initiative. By now a company wide network of more then 100 ambassadors has been established and the results led to the company being recognized as a Global Top 10 Female-Friendly Company by Forbes.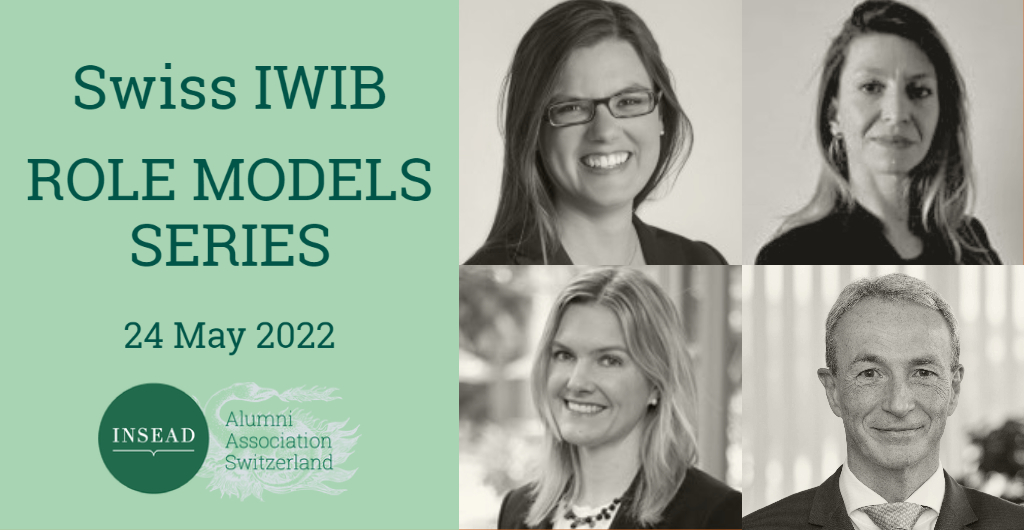 Swiss IWIB Role Model Series: Bas van Buijtenen, IDP-C20, LTS, and Amira Ghozali. Aptar Pharma
May 24, 2022
Starting small with Diversity, Equity, and Inclusion (DEI) might very well lead to big results. At least it did for Amira and Bas when they worked together at Aptar Pharma, an innovative drug delivery company with 13,000 employees around the world. The Aptar DEI initiative began with minimal resources. It was a grassroots project that spread from a single business unit to the whole company. Join us to hear how they did it, including the key differences that led to a successful programme.
The IWIB Swiss Role Model Series aims to make visible some successful of the pioneers for gender equality, and to foster discussion amongst participants to learn from each other. The series is organized in collaboration with Fish in the Boardroom, the podcast about Diversity and Inclusion in Swiss leadership. The talk is accompanied by networking circles for attendees to network, share experiences and learn from each other. If you have any questions or wish to contribute, do not hesitate to contact Andrea Ullmann andrea.ullmann@insead.edu.
Guest Speakers
IWIB Moderators

Key Facts
Date: Tuesday, 24 May 2022, 18:00
Where: Zoom
Registration: https://www.xing-events.com/IWIBRM4
The Zoom link will be emailed automatically by XING Events after registering. Check your spam folder if the XING Events email does not appear immediately in your inbox.
INSEAD Alumni Association Switzerland
Andrea Ullmann, MBA'10J, IWIB Committee Member and Host of Fish in the Boardroom Podcast
Kathrin Niederlaender, GEMBA'17, IWIB Committee Member
Laurence Amand-Jules, IWIB President Geneva
Mafalda Tenente, Vice President, INSEAD Alumni Association Switzerland
events@insead.ch