21 May Swiss Healthcare Club Executive Lunch Series: Janneke van der Kamp, MBA'03J, Head Novartis Pharma, Region Europe
CHIC, Healthcare
/
13:00
-
14:00
Dear Alumni,
You are invited to the first of our new Swiss Healthcare Club Executive Lunch Series, featuring Janneke van der Kamp, Head Novartis Pharma, Region Europe, in an informal talk with Aleksandar Ruzicic, MBA'97J, President of the Swiss INSEAD Healthcare Club (CHIC).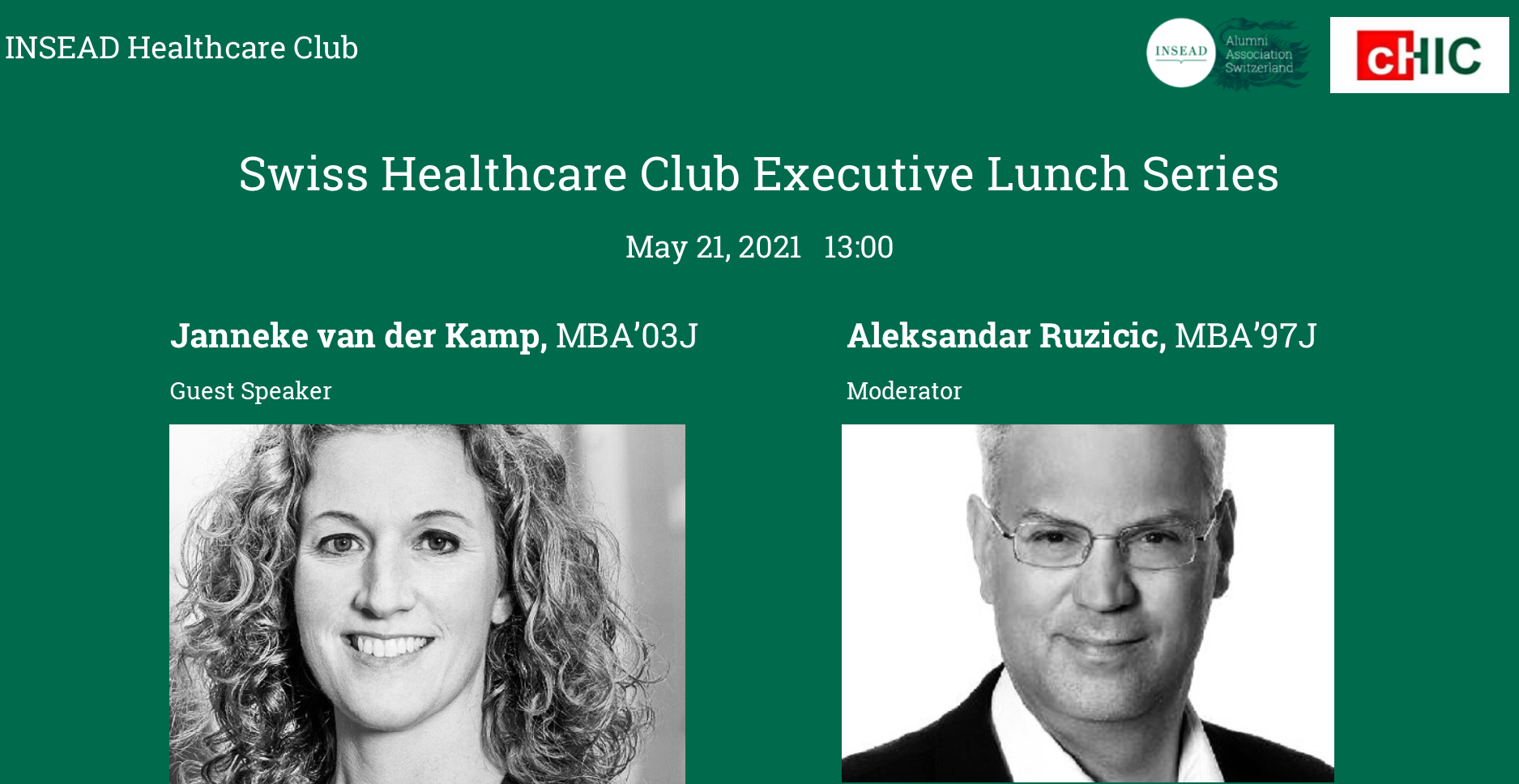 I.C.U. Three Letters that Drive Novartis Culture 
May 21, 2021
Over the course of 45 minutes, Janneke will talk about the Novartis cultural values: Inspired, Curious, and Unbossed, as well as her personal application of them in her day-to-day job. The event will be interactive with questions and audience participation.

Key Facts
When: Friday May 21, 2021 at 13:00 on Zoom
Registration: On XING Events https://en.xing-events.com/chicMay21 (The Zoom link will be emailed automatically by XING Events after registering. Check your spam folder if the XING Events email does not appear immediately in your inbox.)
INSEAD Alumni Association Switzerland
Aleksandar Ruzicic, MBA'97J, Swiss Healthcare Club President 
events@insead.ch