20 Mar 2020 INSEAD Ski Weekend in Disentis
Zurich
/
08:00
-
March 22, 2020
This event has been cancelled
Dear INSEADers,
We are delighted to announce the second INSEAD Ski Weekend in Disentis, Graubünden. The weekend will take place from the evening of March 20 to March 22, 2020.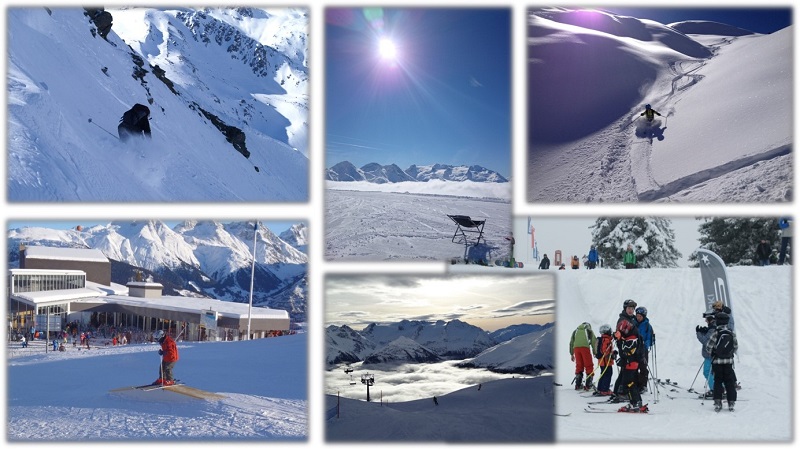 INSEAD Ski Weekend, Disentis
March 20, 2020
Join us for the second edition of the INSEAD Disentis Ski Weekend. It takes place on March 20-22, 2020. Join us for two days of skiing, a special pizza dinner as well as a fondue dinner in the mountain station, optional freeriding with a mountain guide, and optional ski school for children.  
Whether you are young or still young, join in. Bring your family too. We will offer optional freeriding with instructors, including avalanche training, ski rental, skiing for kids – provided there are enough interested participants for the courses. On Friday evening there will be a pizza dinner with all sorts of perfectly done pizzas from Claudio, an international pizza champion. On Saturday evening we will take the gondola up to the mountain station Caischavedra to enjoy a fondue with a fabulous view over the valley. Ski passes and accomodation are not included but we have negotiated a special package, which if you choose it, needs to be booked separately (see below).

Register now to participate. We look forward to seeing you and your guests and families in March 2020!
Key Facts
When: Friday March 20 to Sunday March 22, 2020
Where: Disentis, Switzerland, Catrina Hotel, Via St. Catrina 12, 7180 Disentis/Mustér; http://www.catrina-resort.ch
Tickets:
Adult Friday & Saturday Dinners CHF 100
Child up to 15 years old Dinners CHF 50
Optional Freeriding Instruction Voucher CHF 150
Optional Kids Ski/Snowboard School Voucher CHF 70
Registration
https://de.xing-events.com/DISENTISWEEKEND2020
The Adult and Child Friday & Saturday Dinner ticket covers both the pizza dinner on Friday and fondue dinner on Saturday in the mountain station, including aperitif. The aperitif on Friday starts at 6:30 pm and the dinner will be around 7:30 pm. Saturday dinner starts at the gondola at 7:00 pm.
Optional Freeriding Instruction on Saturday includes equipment and avalanche training with a local mountain guide. Ticket price is CHF150 for a group minimum of 5 people, or more. 
When and where: Start on Saturday, February 20, 2020, at 9:00 am in the mountain station Caischavedra and ends at 3:00 to 4:00 pm, also in the mountain station.
Note: All safety materials (shovel, avalanche pole, avalanche search device) will be provided. Lunch will be in the restaurant and is not included. For information about the organisation see https://alpventura.ch/
Optional Children's Ski/Snowboard School on Saturday is from 10:00 am to 1:30 pm. The ticket price is CHF 70 per child and includes lunch. The course will only be conducted, if there are 5 children or more, and the children should be 6 or older with some skiing/snowboarding experience. If there are enough snowboarders, a snowboard course will be offered.
When and where: Start on Saturday, March 21, 2020, at 10:00 am at the meeting point for the ski school near the mountain station Caischavedra and end at 1:30 pm also in the mountain station. It includes a lunch at 12:00 pm and 3 hours of ski lessons.
Note: For more information about the children's ski school see https://www.sssd.ch/home/
Accomodation Accomodation is not included and needs to be booked directly with a hotel. With the Hotel Resort Catrina, which is connected with the Disentis ski region, we have negotiated a special package price for INSEADers of CHF 250 per adult  and CHF 125 per child (up to 15 years) for two nights, including breakfast and a 2 day-pass for skiing. Sauna is included, but not wellness and pool. There is also a limited number of apartment-suites (2.5 rooms ideal for families, includes wellness and pool) available. Prices are dependent on the number of guests, so please inquire with the hotel.
To book accommodation, email hotel@catrina-resort.ch. Mention for how many adults and children you are booking and mention INSEAD in the subject line. For more information please see www.catrina-resort.ch.
Ski/Snowboard Rental The Mountain Air shop in Disentis is kindly offering a 15% discount for those of us wishing to rent mountain and/or ski gear. Simply mention "INSEAD" when booking your rental. There is a shop at the valley station (just above the hotel/resort) as well as at the mountain station.
Ski/Snowboard School on Sunday Regular classes are available. You are free to book a class directly at the ski school "Schneesportschule Disentis"
https://www.sssd.ch/home/
INSEAD Alumni Association Switzerland
Stefan Buser, IDP'18, Event Organizer
Reto Gygax, MBA'13D, Zurich Chapter President
events@insead.ch