12 Mar INSEAD Giving Day Get-Together at L'Escalier , Geneva
This event has been cancelled
Dear INSEADers,
Join us for one of our fun INSEAD alumni after work drinks events at L'Escalier in Geneva!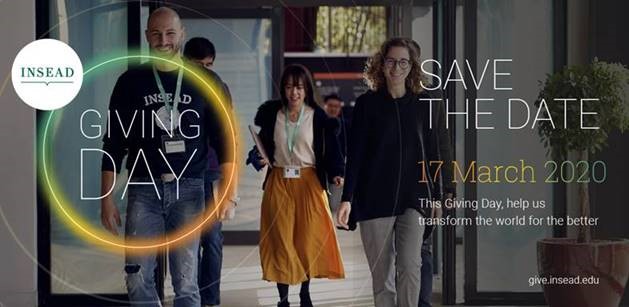 INSEAD Giving Day Get-Together at L'Escalier , Geneva
March 12, 2020
Let's get together to celebrate INSEAD Giving Day! This is a great opportunity to engage in the school's development and to contribute to an amazing momentum that culminates on Giving Day on March 17, 2020. We look forward to an informal and fun gathering in a space reserved exclusively for our group. The Geneva Chapter of the INSEAD Alumni Association Switzerland is offering complementary tapas and waiving the usual nominal sign-up fee, but registration is required. Drinks are pay as you go. Hope to see you there to relax and make new connections!
Key Facts
When: Thursday March 12, 2020. Starting from 19:00
Where: L'Escalier (wine bar in Eaux Vives), Rue du Parc 8, 1207 Geneva
Registration: Registration for this free event is required. Complimentary tapas are included. Drinks are pay as you go. https://en.xing-events.com/GDGE20
Please register by March 9, 2020. Kindly let us know in advance if you must cancel your reservation.
INSEAD Alumni Association Switzerland
Odile Astréoud, MBA 15J Event Organizer
Beatriz Barros, MBA 17D, Event Organizer
Mina Draganova, MAP 17J, Geneva Chapter President
events@insead.ch