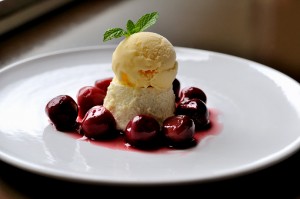 Gourmet Discovery Dinner Basel, November 6, 2014.
Come join your fellow Alumni in Basel to discover one of the city's hidden culinary gems. The Bonvivant, located in a former silk ribbon mill, is an insider's tip.There are no menus, simply a three-course dinner prepared with market fresh local ingredients each day by noted Chef Andreas Schürmann….Register by November 2. Don't miss this chance to reconnect with your friends and colleagues. Experience a truly exceptional dining experience in good company. More…
Key Facts
Gourmet Discovery Dinner Basel, November 6. 19h
When: Thursday November 6, 2014 at 19:00
Where: Bonvivant Restaurant,  Zwingerstrasse 10,  4053 Basel
Tickets: CHF 56 NAA Members / CHF 76 Alumni & Guests, set menu includes Entrée, Main Course, Cheese or Dessert. Wine is extra.
Registration: http://de.amiando.com/BaselGourmet.html  The event is limited to 15 participants. Last day to register is November 2. Indicate a preference for Vegetarian cuisine. No cancellations.
INSEAD AACH Basel Chapter
Marc Galin, MBA'99J, Chapter President
Monika Naef IEP FS '02 Chapter Treasurer