Dear Alumni,
The next INSEAD Board Training (IN-BOARD) is scheduled to begin in November 2021. This is the 8th edition of IN-BOARD, which was postponed last year due to public health measures. Several alumni have already pre-registered, but there are still a few places available to create a diverse group. Find the contact information and module details below.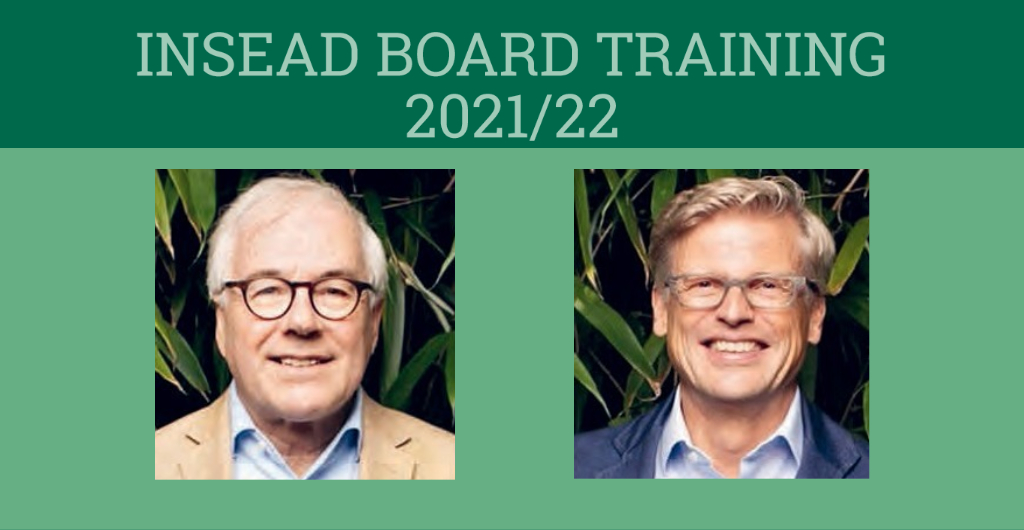 INSEAD Board Training (IN-BOARD) 2021/2022 (8th edition) 
The IN-BOARD kick-off weekend on campus in Fontainebleau is led by INSEAD Professors Erik van de Loo and Jaap Winter. The session introduces IN-BOARD participants from the Belgian, Dutch, German, Norwegian and Swiss National Alumni Associations (NAAs) to board dynamics and effectiveness. A full day of leadership development coaching is also included. Subsequently, local modules developed for the Swiss NAA by legal, top-level professional service firms and well-known business angels offer Strategy, HR/People, Audit/Accounting and Startup board topics. The series of Zurich-based workshops are tailored to the Swiss corporate environment.
*Arrival & welcome dinner on Nov 17 and Nov 18, respectively
Each Zurich module takes place from 2pm to 6pm, followed by a networking dinner, providing an opportunity for further learning and discussion.
Participation
Limited to 12 people. The cost is CHF 6,500 (includes the programme fees and the networking dinners; it does not cover travel expenses and hotel accommodation).
Registration
Please contact Matthias Frieden (frieden@thefrieden.com) to register or for any further questions.
INSEAD Alumni Association Switzerland
Philippe Mauron, MBA'95J, President Swiss NAA
Matthias Frieden, MBA 05J, Head of IN-BOARD Switzerland